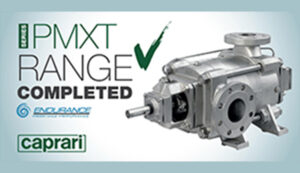 A wide, complete range
With a pressure of up to 100 bar and a flow rate of 400 cu.m/h, they allow for a wide selection for your system: perfect for any type of pumping.
100% micro-cast stainless steel
Ensuring high hydraulic efficiency, durability and reliability, PMXT Endurance pumps are the ideal solution for the most extreme applications.
Superior savings in time and money
A specific system to reduce axial thrust combined with superior hydraulic efficiency allows for low levels of maintenance and short payback times.