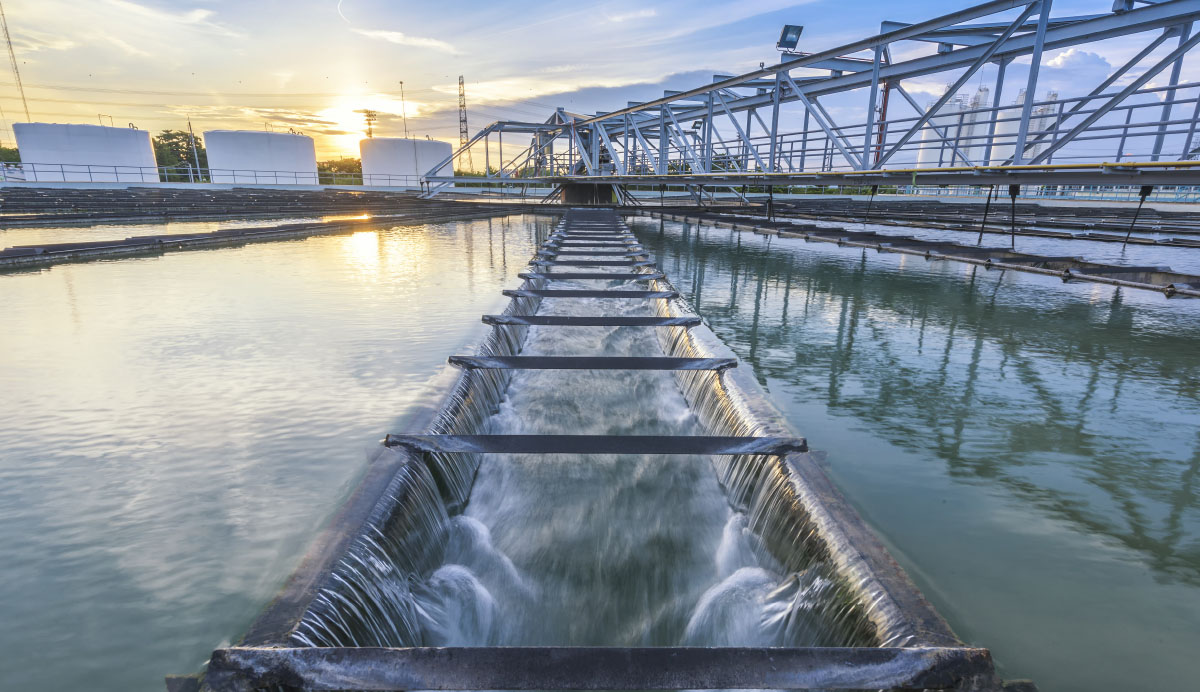 K+energy: a revolution in the world of sewage pumps
One solution for all applications
The management of waste water requires continuous innovation, so it is essential to find new solutions that allow for high levels of energy savings and a minimum of maintenance.
Through its in-house research and development division, Caprari is able to offer products with excellent performance and high efficiency.
Each new pump is designed to meet a specific market need in a highly efficient and technologically advanced manner. This objective can be achieved through the use of unique devices and international patents.
The K+ energy series combines innovation and expertise, providing premium efficiency thanks to the use of IE3-class motors, as well as a high level of operational reliability even in extreme conditions.  Featuring a unique oil cooling system called DryWet, the K+ energy range is the only one on the market that can be used in both submerged and dry chamber applications as a standard feature. This system requires no additional maintenance and does not waste energy to enhance the electric pump's performance.
The product is also distinguished by its oil chamber probe, also available in the Atex version. In the event of a rupture of the first seal, this component sends an alarm signal to the control panel, which allows rapid intervention and prevents the pumped liquid from exceeding the barrier formed by the second seal. Additionally, the plug enables the electric pump to be disconnected without requiring the operator to disconnect the cables from the control panel, move them and reconnect them, significantly reducing operator intervention time.
K+ energy series offers a number of features, including:
Configuration

vacuum side anti-sedimentation system on the suction side
fibre-cutting system in back impeller and consequent protection of the mechanical seal
blades on the hub disc, which exercise a double effect: cleaning the area for seal protection as well as axial thrust compensation for bearings protection
the widest free passages in the market
Double mechanical seal

separated and non-proprietary mechanical seals
reduction of oil quantity to ensure a low environmental impact and ease of disposal
the mechanical seals can be easily removed and repaired, both replaceable from the pump side
Gasket between pump and coupling to ensure perfect sealing between components with no head losses
Additionally, the range includes three models with electric motor flanging sizes F and H, which guarantee the following:
Curves centred on the most requested duty points
Higher efficiency
Available in both standard and explosion-proof versions.
To find out more, please visit our new website www.kenergy.caprari.com and discover all the features that make this pump a unique product.