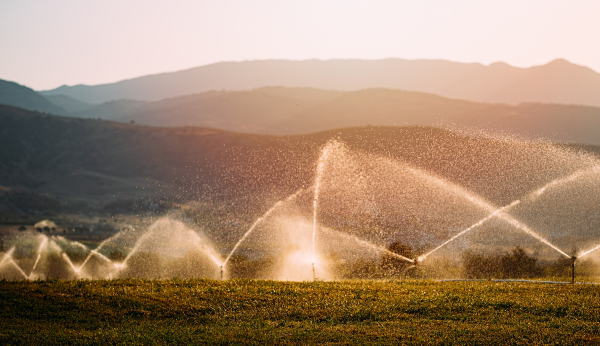 Caprari, a company specialising in the production of pumps for deep wells, pumping and conveying surface water, irrigation, drainage, waste water and rainwater collection and purification, has always been sensitive to the issue of energy saving and sustainability. In the design of its products, conceived to respond to the specific and changing needs of the water sector, the company has always taken into account the environmental impact they may have. This attention also encompasses the production process, where care is taken to optimise energy consumption, reduce atmospheric emissions and protect water resources. A commitment to creating solid value for the benefit of all stakeholders, employees, collaborators, customers, suppliers and partner companies, which has led to the achievement and maintenance of ISO 14001 Environmental Certification and BS OHSAS 18001 Certification.
Energy saving, in the historical context in which we live, is a necessary choice, and not only for reasons of environmental protection. Farms today have seen their expenses rise exponentially since 2021 as a result of rising prices of both raw materials and energy. At the beginning of 2023, although conditions are better than the previous year, the average energy price is 190% higher than at the beginning of 2021, while the price of gas is 240% higher. Currently, electricity has an average cost of EUR 0.136/kWh, compared to EUR 0.06/kWh for the same period in 2021, while gas has an average cost of EUR 46.58/MWh, compared to EUR 18/MWh for the same period in 2021. It is a situation that is bound to become unsustainable in the long run and is also aggravated by ongoing drought. In fact, drought has led to more water having to be withdrawn from wells than in previous years, resulting in higher pump utilisation and therefore higher energy costs. Strategies to lower consumption are therefore vital. This is why the new solutions proposed by Caprari are characterised by high energy efficiency, while guaranteeing high performance, maximum reliability and durability. Caprari pumps are distinguished by best-in-class and benchmark performance. The design of flanged pumps follows an exclusive design that achieves efficiency of more than 80%, resulting in very significant savings.
Using a pump more frequently for irrigation does, however, result in increased wear and tear on the pump, which requires more maintenance. To overcome this situation, Caprari constructs its products with thicker components, treating them with cataphoresis so that they have a high resistance to corrosion, and inserts oil-lubricated bearings to better dissipate heat. Even in the case of maintenance, this is made easier with the flanged pumps thanks to the easyfit system, which allows the stuffing box to be removed and the system to be serviced directly, without dismantling the entire pump.
Caprari pumps are also cost-effective due to the monitoring of production processes, including design, choice of materials, production and working tools used. Caprari's products are thus competitive in terms of initial investment, operating and maintenance costs, while remaining reliable and long-lasting. In this way, Caprari pumps offer the best economic value and the least impact on the environment.