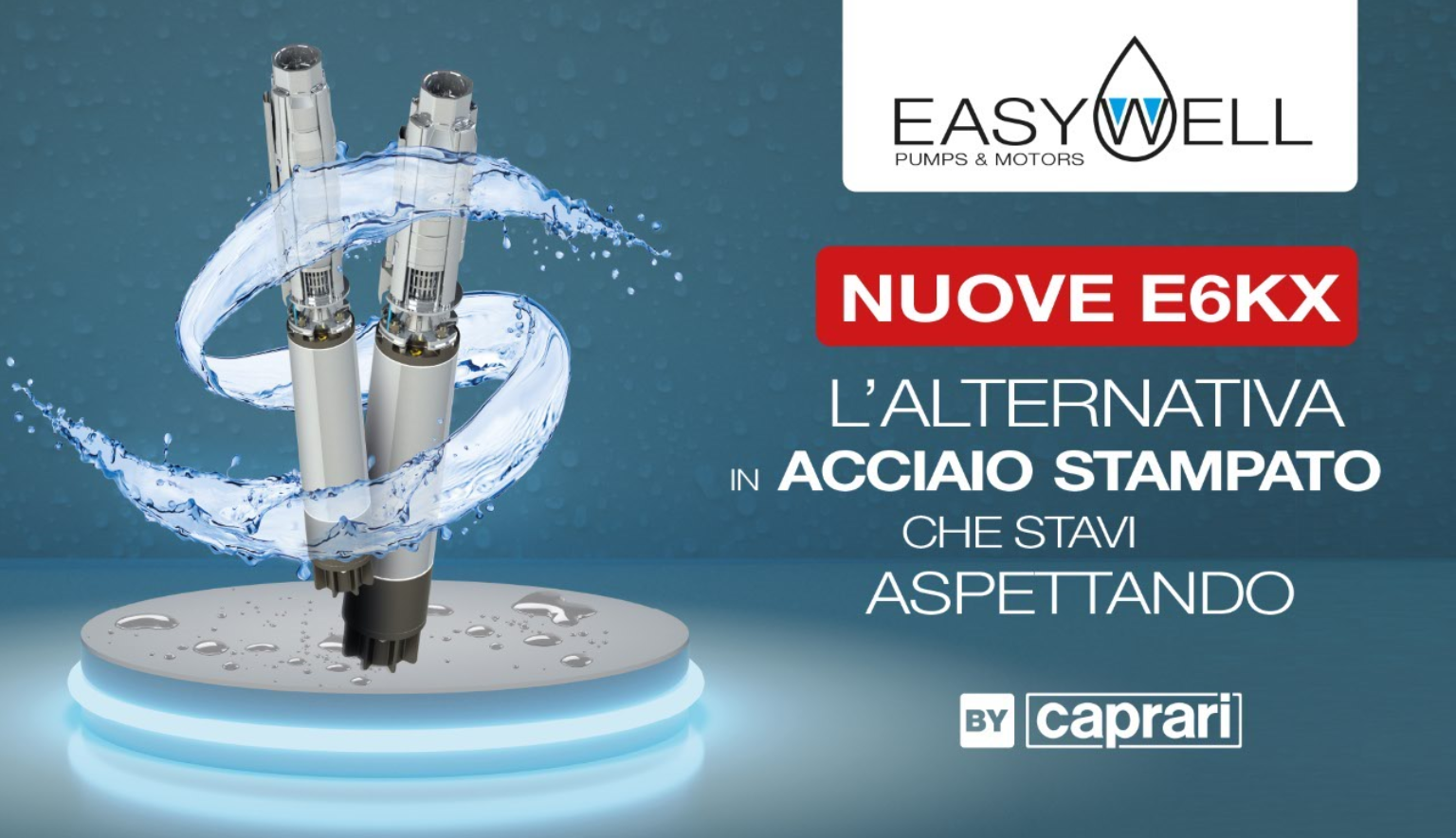 CAPRARI HIGH QUALITY FOR THE NEW EASYWELL BOREHOLE PUMPS SERIES IN STAMPED STAINLESS STEEL
Caprari further extends its product range with the launch of the new E6KX : the first borehole pumps of the EASYWELL 6" family made from stamped stainless steel.
Starting today, the Easywell brand will not only be synonymous with durable and high performance submersible motors, but also with sustainable and highly-efficient borehole pumps, available at competitive prices.
The EASYWELL E6KX offers:
ROBUSTNESS: compact design and stainless steel components
PERFORMANCE: guaranteed over time, with low energy consumption
CAPRARI QUALITY: products engineered with Caprari's guaranteed reliability
The coupling with the EASYWELL MPC series submersible motors means top performance is guaranteed.