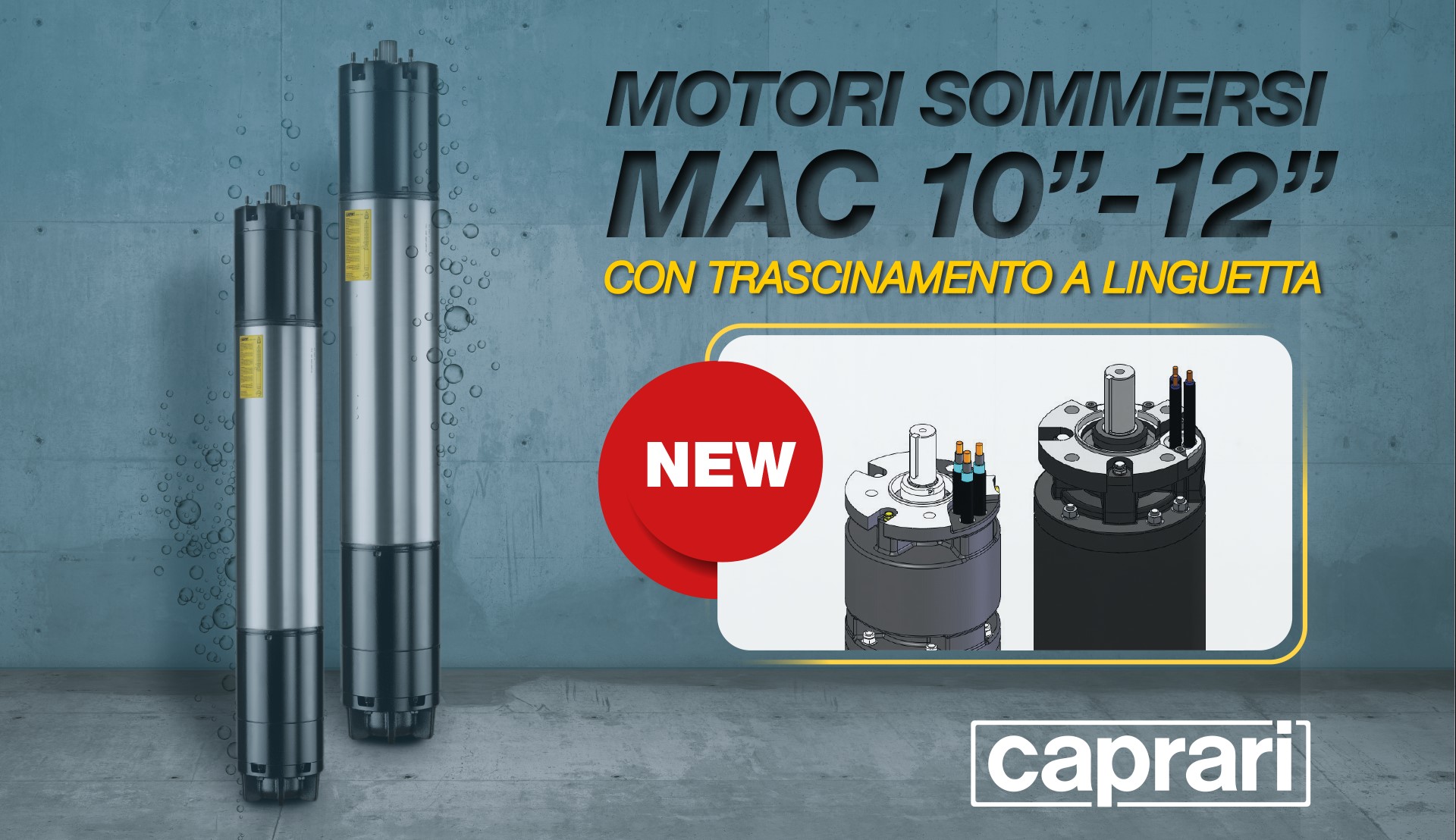 THE NEW MAC 10″ – 12″ SUBMERSIBLE MOTORS PROVIDE MAXIMUM VERSATILITY
New shaft key configuration for MAC 10″ and MAC 12" submersible motors.
By using these product variants, Caprari ensures maximum interchangeability with all pumps on the market requiring a motor replacement.
A market-leading level of performance results in energy and cost savings.
The Caprari design and patents guarantee robustness and reliability over time.
THIS COMPREHENSIVE OFFER IS UNIQUE TO THE SECTOR